<http://www.guysononline.com/wp-content/uploads/2013/03/doyal.jpg">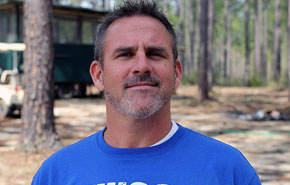 Doyle Guy
Owner/License Holder

An old Eastern adage states: "For those who master change, even disturbance is
orderly." In construction as in life, change is the only constant. People might
change their roof, the layout of their home, or even just the color of their
walls. Our customers look to us to solve some of their largest challenges when it
comes to their home. I feel by providing a smooth, worry free experience to our
customers we are building a solid base of satisfied folks who continue to spread
the word. In the end, we are problem solvers!
<http://www.guysononline.com/wp-content/uploads/2013/03/john.jpg">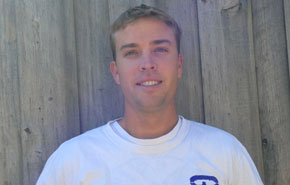 John P. Campbell
Senior Associate

I started building custom homes in the summer of 1996. I have worked in all
parts of the country trying to expand my talents into all aspects of the
residential building industry. In the spring of 2006 I was lucky enough to
join on with Guyson Construction. I feel combining my drive and ambition
with the professionalism and resources of Guyson, we are able to give the
customer the quality and attention that they expect and deserve.
Why Guyson?
Guyson Construction is a licensed Building and Roofing contractor. Our business was incorporated in 2003 by myself, James D. Guy, president and owner. I have been a native of Washington and Bay Counties since 1985. I have endeavored to create a company built on a single principle; Give people more than they expect from you and they will ensure your success.
I have made my living in the construction industry since before graduating high school. I worked with my father in his construction business through my high school and college years. I graduated in 1999 with a Bachelors Degree from Southeastern College in Church Missions and Not for profit leadership. In 2001, I obtained my own Contractor's license and since that time, I have built custom homes, erected commercial office buildings, completed numerous residential and commercial projects and have acquired my Roofing license. Our work in recent years has included roofing many homes and businesses here in Bay County.
Guyson Construction is also a registered vendor with the State of Florida Department of Health's Brain & Spinal Cord Injury program. We have performed services for both the Division of Worker's Compensation and the Department of Vocational Rehabilitation. These professional connections have allowed us specifically to fine tune our expertise in the areas of Handicap Accessibility and Modifications. The stringent guidelines of these state agencies have allowed us to operate within specific standards to provide a professional and above average product, a product worth earning the
Licenses
Florida State Certified Building Contractor CBC1259210
Florida State Certified Roofing Contractor CCC1330599
Certifications
EPA Lead Based Remodeling Contractor
Owens Corning Roofing Products
Agency Approved
Florida Brain and Spinal Cord Injury Program
Florida Agency for Person's with Disabilities
Florida Alliance for Assistive Services Technology (FAAST)
Dept. of Labor – Division of Worker's Compensation
United States Veteran's Administration
Disability Resource Center of Panama City
Bay County School Board